Once you've chosen a video, the app shows you a bit of data about it under the top header, so you can get a general idea of what you'll be dealing with when you kick off the upload. Have a gander:


So now I know that, if I'm not on Wifi, I'll be chewing up over 703MB of my data plan to kick off this bad boy. Once you fill out all the form fields, simply click the upload button and off you go!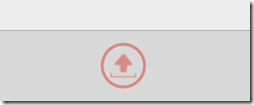 If it's your first time uploading, you'll go through some Google authentication and authorization of the app before it's allowed to add to your 

YouTube

 video collection.