Picking which video you want to upload can be done in 2 ways. The first way is by going to your Photos hub or any other location on your phone that might have some videos, and choose
And how about from the new Files app?
Basically, if any program shares a video file, you'll be able to pick it up and send it to Youtube courtesy of this app. Or, if you so choose, you can simply launch Upload to Youtube. When you do this, the app bar at the bottom of the screen gets an extra option: "pick video"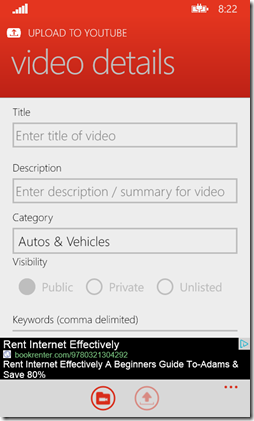 Tapping that will take you to your camera roll to pick from any of the videos you've taken, saved, etc. All of them are available for upload!